Forthcoming Events and Booking
You are born with potential, you were born with goodness and trust. You were born with ideals and dreams, You were born with greatness.
You were born with wings. You are not meant for crawling, so don't . You have wings, learn to use them and fly.
– Rumi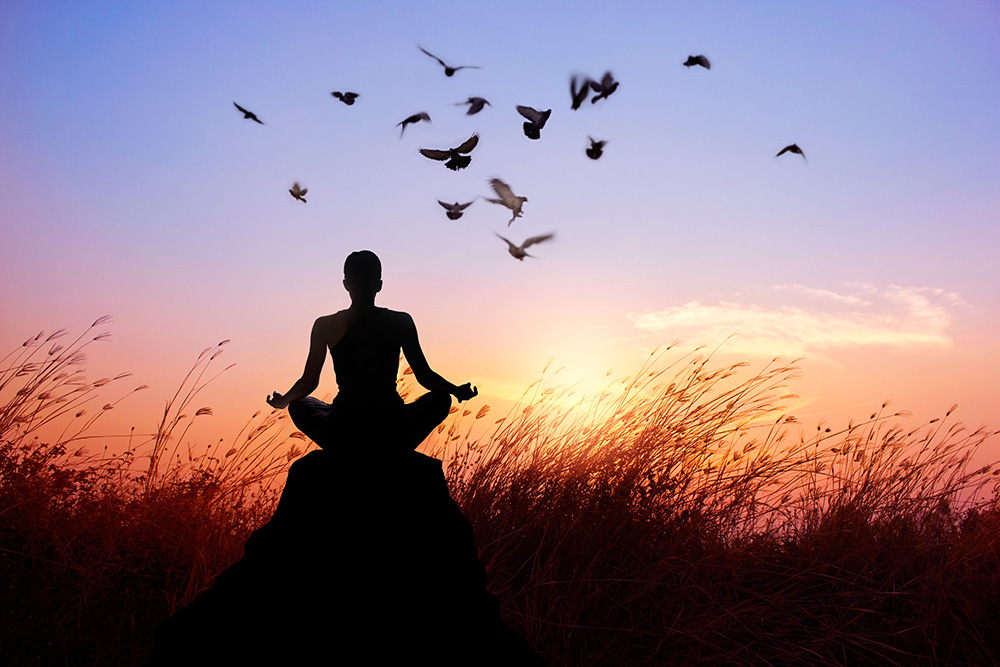 Yoga retreats are normally run twice a year in spring and autumn in English countryside. Retreats are open to all levels of practitioners, but some previous experience of dynamic vinyasa will be beneficial. Typically retreats are held in small group settings (10-12 participants) so booking early is essential.  
Typical 3 day retreat schedule: 
Day 1 – arrival in the evening in time for settling and dinner with one hour of restorative yoga session
Day 2 – there is typically full two-three hour dynamic vinyasa yoga session, morning meditation, afternoon group yoga session tailored to retreat topic and restorative yoga nidra in the evening
Day 3  –  similar to day 2 but without evening session   
Forthcoming yoga retreats: 
Inner Guidance Retreat Center, Suffolk (26-28 April 2019 – details below)  and  Mill Retreat Center, Normandy, France (5-8 September 2019 – details to follow).    
Please click on below to read details for retreat in April 2019. 
"I went to Vera's classes for a number of years and also attended her retreats. She tailored the practice to the needs of the group, I found the practice really helped me to engage with my body and quieten my mind. I always felt that I was benefitting immensely from the classes and retreats and it helped me to  not just cope but also thrive in a stressful environment – both from a physical and mental perspective."
Shalini B
"I have attended Vera's retreats several times and she is an extraordinary teacher, who brings a unique passion and attentiveness to her students.  Her touch and inspiration remains with you for a long time.  She also has an infectious sense of humour and is oodles of fun."
Biffy N
"A yoga retreat with Vera is just that – a treat. I loved the early morning sessions and the group was so nice. Vera really understands people and I felt great after just a weekend away."
Clare F
"I have been on four of Vera's yoga retreats and also attended her lessons in the City. I have enjoyed both enormously. The retreats are in interesting places, with small groups which allows for Vera to keep a watchful eye on each person. The weekend practice is well-constructed ending the day with yoga nidra after which everyone goes to sleep! I am looking forward to the next retreat….. "
Helen D
Yoga Therapy: prices differ by location, please enquire. Initial appointment starts at £90 (75-90 minutes) and follow ups at £60-85 (45-60 minutes)
Promotions:
      – Block of six lessons can be bought for the price of five (usable within three months)
      – Yoga Therapy (if booked as part of the yoga retreat) is £50 per one hour session, otherwise standard charges.
      – Pregnancy Yoga support (if booked as part of Doula services) is £50 per one hour session, otherwise standard charges.
Birth preparation for couples sessions can be arranged at request, typical cost for private session starts at £160 (for 2 hour session or it can be split into two visits).
Postnatal recovery ceremony and massage for postpartum mothers – starts at £90 depending on requirements, length and travel distance.  
Booking is by private appointment only. Please contact me via info@veradubrovina.com to agree the time, location and pay for the session to confirm the appointment and complete the health information form (for the first appointment).    
Yoga Therapy Clinic Timetable:
– The Shala Yoga studio (Mondays, on demand basis, 15-19)
– The Light Center Monument: Tuesdays (14.15-17.15)
– At clinic in Putney or Wimbledon (on demand basis, please enquire)
– Private Studio in Earlsfield:  Fridays (8-18), Saturdays (10-16)   
Yoga Therapy Health Information Form
– final costs vary depending on number of days and location, non-refundable deposit is £150
– deposit to be paid up to three months prior to the start date, after that full retreat costs are due.
Book your place through completion of the information form and confirm your place by paying the deposit.
Please note that retreat bookings are non-refundable if you decide to cancel less than three months before retreat date. Your deposit is non-refundable under any circumstances. However you can transfer your place to another person subject to confimation with the teacher.
Retreat Information Form
– "core" birth package: starts from £1,000 depending on location/travel distance and birthing requirements and normally includes two antenatal visits, four weeks of being "on call", birth attendance and one postnatal visit
– "bespoke" birth package: starts from £1,500 and will include three antenatal visits (one specifically focused on preparation for birth with you and your chosen birthing partner), two postnatal visits (e.g. one whilst you are still in the hospital and one at home if having a hospital birth), all sessions will be 90 minutes in duration – further additional services can be added such as private yoga for pregnancy lessons, accompanied visits to the hospital appointments and the closing the bones postpartum ceremony (to mention a few).
– last minute and ad-hoc birth support: £please enquire – in essence it will be the same as standard birth support package but with no guarantee of availability (i.e. I will not be "on call") and may not include antenatal visits depending on how far you are in the pregnancy. If I am available, I will come to you when you are in established labour and support you through the labour and birth and for the few hours after to get you settled. 
Please send me an email to have the initial meeting. Once our connection/engagement is confirmed, please complete the doula information form and pay the non-refundable deposit of £350. I will send you the letter of agreement to formally outline the engagement and boundaries of the service.   Payment plan is available, please enquire.  
Doula Services Information Form
Current Group Classes:
Monday (Yoga for Pregnancy): 19.30-21.00 – The Shala
Wednesday (Dynamic Vyniasa):  18.15-19.45 – near Bank Station, block of 10 classes (£120) or £15 drop in
Thursday (Well-woman yoga courses): 16.15-17.15 – The Light Center Moorgate, block of 4 (£60) starts on 10th January 2019
Well-woman yoga classes will also start in Earlsfield  in 2019 – please enquire for details. 
Corporate Clients: I work in the following three way
– with individuals who are supported by their employer as part of their executive development support programmes
– in small groups that are offered through subsidy by firms or organisations
– by developing wellbeing programmes for companies with focus on mindfulness. 
The benefits include reduced stress, which can also reduce sickness and unexpected leave, as well as improved effectiveness and focus in the workplace. Please contact me if you will be interested in developing well-being support in your organisation.
Current Children Classes:
Fridays: 15.30-17 (two age groups, limited to children at Beatrix Potter Primary School only)
Children classes by agreement, current class in the SW18 – £7-10 per class (depending on length and location) for a block of term commitment.
I am happy to work with primary and secondary schools to develop appropriate program with school curriculum or after school club settings, please enquire.
Currently taught as part of yoga therapy sessions. Group and individual classes can be arranged by agreement.
8 week course MBSR courses will start in 2019 in Wandsworth and central London. Please check the website for further details.
Payment
Please pay for your lessons, retreats or doula sessions here. All bookings for the lessons are subject to 48 hour cancellation policy. Retreats and doula services are covered by separate T&Cs.
You can pay via credit/debit card or via your PayPal account. You can also make the pament via Direct Bank transfer (details can be supplied separately).
Click Buy Now and then enter the amount to pay: