A mother does not become pregnant in order to provide employment to medical people. Giving birth is an
  ecstatic jubilant adventure not available to males. It is a woman's crowning creative experience of a lifetime.  
– John Stevenson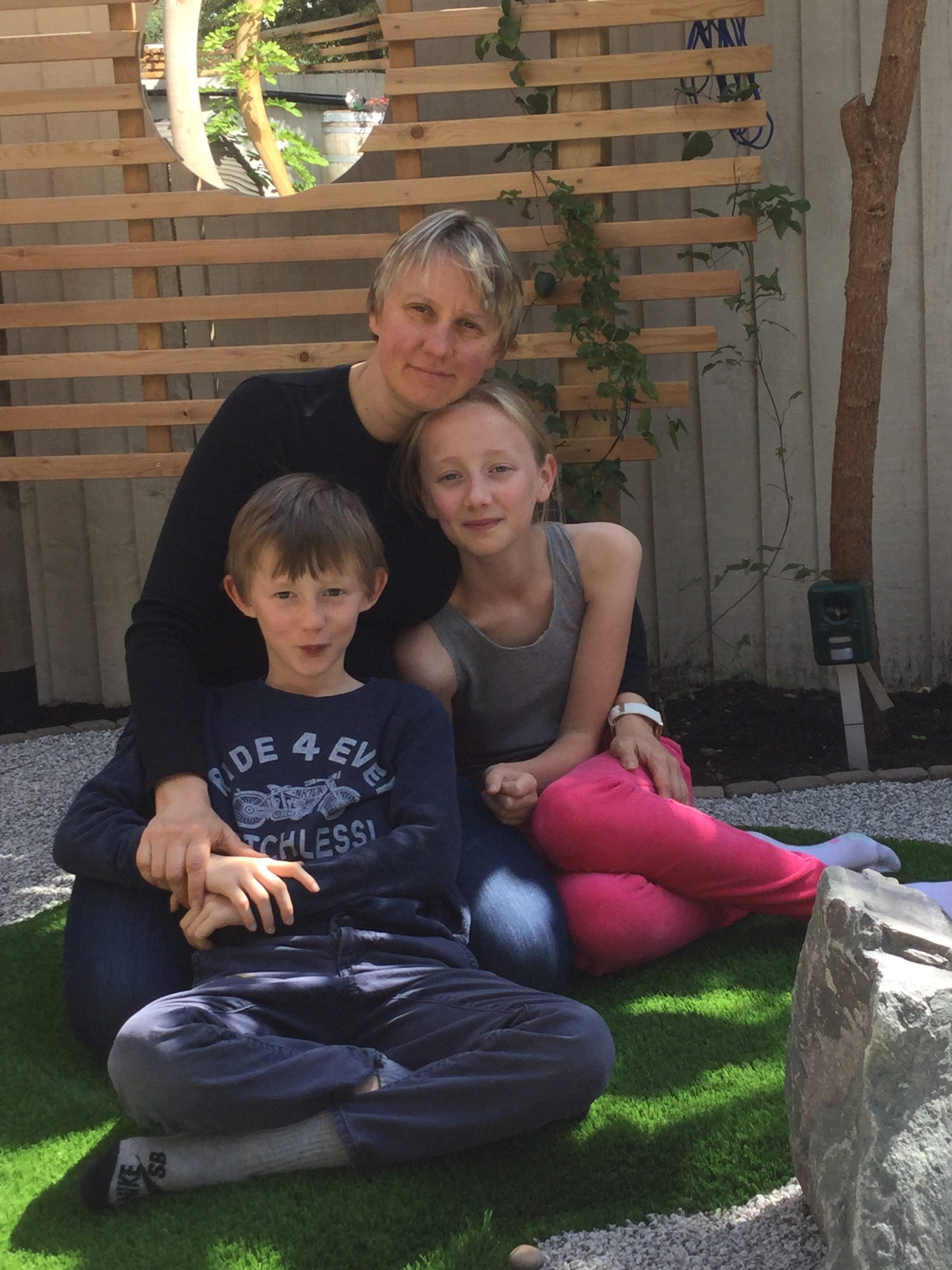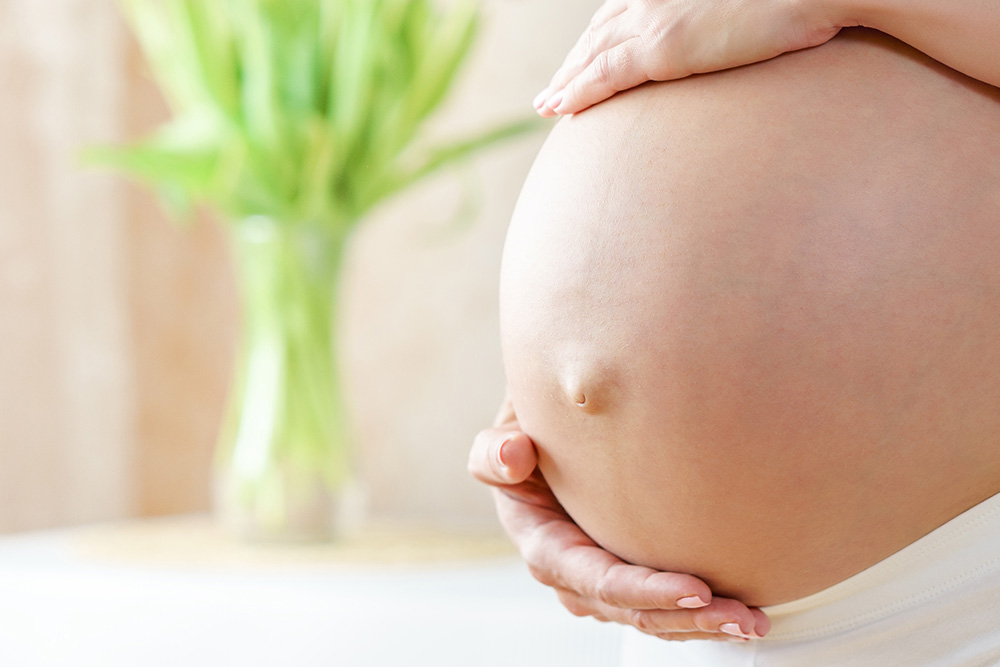 Giving birth to my children was life changing experience, and I was inspired to become a doula and help other women to experience the joy of birth and motherhood in a way that allows the woman's voice to be heard. I am truly passionate about the idea that this experience should have a positive and transformative impact on your life. I try to provide the environment in which this can be achieved. 
The approach I adopt when supporting a woman is to focus on understanding your individual and unique needs, and meet you as my client at your level of experience. As your doula, I will help you prepare for birth, discuss your choices and listen to your concerns, previous experiences and wishes. I will work with you so that you can develop tools and confidence to go through labour without fear by using postures, breathing exercises, meditative, hypnobirthing and relaxation techniques such as massage, rebozo and aromatherapy. I will be there to provide you and your partner with emotional and practical support before, during and after birth. I give every birth I attend my all, and will support and encourage you in whatever decision you make.   
I have started supporting women since 2008 and to-date, I have been a birth companion to 47 births (as of Apr 2020). I have completed my formal recognition process with Doula UK through mentorship with Naava Carman in July 2018. I am also a mother of two children who have been born naturally – one at the hospital and the other at home. 
My birth experience includes supporting births at hospital, birthing center and home covering a wide range of scenarios such as straight forward vaginal birth, high risk, induction, caesarean (planned and emergency), premature, water birth and instrumental interventions (episiotomy, ventouse and forceps) that were aided by a variety of relief methods from movement, water and massage to epidural and pethidine. I have supported women in different settings – on their own, with their partner, partner and other members of the family – things rarely faze me and I will make it work so that your wishes are respected. I spend a lot of time going through your birth preferences covering different birth situations so that these options are processed early and on "the day" we can focus only your labour, your feelings and emotions in a flow that is unencumbered and free. 
I strongly believe that birth should be an empowering and beautiful experience, and my role as a doula is to create the environment where we honour your choices and create memories that are positive and rewarding regardless of circumstances.  
To educate myself on this path I completed the Paramana Doula course in 2011, with the inspiring Dr Michel Odent and doula Liliana Lammers. This was supplemented with my Birthlight Diploma under the tutelage of a wise woman Francoise Freedman (covering both ante and post-natal yoga support, 2007), a Well Woman course with Uma Tuli-Dilsmore (2015), Advanced Doula Training with Red Tent Doulas (2018) and KG Hypnobirthing (2019). I never stop studying even after 1800 hours of training and I like to be kept up-to-date with the most recent findings so all of my advice and support is evidence-based (including almost forgotten ancient traditions like "la cerrada" and "encaderamiento" ceremonies and cutting edge scientific discoveries like microbiome). 
I have been teaching yoga since 2004, and its key philosophy tenant of combining strength and softness, when appropriate, permeates all aspects of my life and I bring it with me to every birth that I attend. In February 2016 I obtained a Yoga Therapy Diploma, with a graduating distinction, to ensure that I am equipped to deliver consistent individual care.
My main specialisation is pregnancy, labour and postpartum recovery support as well as women's health issues such as menstrual problems, fertility and menopause. My aim is to use all this knowledge in a calm and practical way so that my clients can make the best choices during pregnancy, labour and beyond.
Initial introductory meeting: this meeting is normally held on non-committal basis and free of charge. I use this meeting to get to know you and understand your needs and wishes, and to see if I am the right fit for you as a doula.
Antenatal meetings: I would recommend two to three meetings before birth (depending on your preference) where we discuss your concerns and wishes for the birth, and go through your birth plan, labour support positions and breathing techniques. We would also cover emotional and physiological changes during the birth process as well as use of pain relief. Finally, we would discuss your preparation for care after giving birth.
On call period: I would usually be 'on call' for you ten days before your due date until you go into labour (38-42 weeks of pregnancy).  During this time you can contact me at any time of the day or night if you think that you are going into labour.
Birth: I will arrive at the point that you need me to be there, and when you are in established labour

.

I will travel with you to the hospital and will be with you during labour until the baby is born and feeding. I will provide help and encouragement through the process based on my past experience and will make sure that your partner is kept informed with the process so they don't feel left out. I will stay with you until you feel settled and happy for me to leave.
Postnatal visit: within the first 30 days after the birth I would, at a time convenient to you, arrange to come to your home for a visit to check how things are going and provide you with any support (like breastfeeding) or answer any other questions. I am also available on the phone and via email during this time.  
Customisation: In addition to all the above, we can discuss any of your needs and wishes and make individually customised arrangements if you need more support during your pregnancy. I would be happy to work with you to create a "package" that will suit your needs.
The word 'doula' (δούλα, doúla, pronounced 'doo-la') comes from Greek and means "servant-woman" or "caregiver". In a modern definition it has narrowed to "birth attendant" who offers physical and emotional support to a birthing mother, her partner and her family through pregnancy, labour, birth and immediately after the birth. Whilst being formally trained and experienced in childbirth, they are often mothers themselves. A doula tries to "mother the mother" in a bid to achieve the best experience during pregnancy and childbirth.
The services that a doula can offer will vary greatly and will depend on their personal experience and qualifications and can be tailored to the needs of each couple/family. It is important to understand that doulas do not take on medical or clinical roles in advisory or practical capacity, but they are supporting women in having informed choices and decisions about their maternity care through balanced presentation of information.
What makes a doula particularly valuable and unique is the continuity of care and complete dedication to a single client regardless of circumstances (from home birth to complications with c-section). She will act as part of a team both with the birthing mother, her family and midwifery team and doctors (if applicable) and will hold the space for you with your interests at heart. She is there for you to explain at any point what is happening with compassion and without prejudice or medical jargon so that everyone can make the best possible decision to ensure safe delivery for both mother and child.
Birth preparation through discussion and education about labour and birth and assisting in birth planning (including creating a written birth plan/birth preferences document)
Emotional support through de-briefing previous births (if applicable) or going through the "stories" that may have impacted your views on birthing process and encouragement, reassurance and supportive company during actual labour
Physical assistance and comfort such as massage, reflexology, advice on optimal fetal positioning, providing water and offering food, suggesting more comfortable positions to help ease pain and facilitate a smoother, more effective labour
Talking through emotional blockages which may come up during pregnancy and in labour
Holding your space and physical environment through supporting of your partner, maintaining relationships with midwives and supporting your decisions
According to DoulaUK, research has shown that a constant supportive presence throughout labour results in: 
50% reduction in Caesarean rates
25% shorter labour
60% reduction in epidural requests
40% reduction in oxytocin use (labour induction)
30% reduction in analgesia use
40% reduction in forceps delivery
However, apart from statistics – why would you want to hire a doula when you already have doctors, midwives, your partner, friends and family that can be there for you? There are many reasons why to have a doula with you on your birth journey and I listed a few below that particularly resonate with me:
Trust: Over a few meetings we will build a relationship and hence you will have somebody supporting you, at a very intimate moment in your life, who is not a stranger and whom you can trust which is particularly valuable if you are birthing alone or your partner is not able or willing to be there for you
Continued support: I will provide you with emotional support to make the process more empowering and accessible and less overwhelming and intimidating and I will stay with you from the beginning until your baby is born, placenta is delivered and you are settled in the first breasfeeding routine.
Birth professional: I will put all my previous experience and knowledge to work to provide you with valuable information and advice in weeks leading up to the birth and to help you navigate maternity system as well as provide balanced opinion on various options as labour progresses without using overcomplicated medical jargon. Moreover, I will act as a bridge between you and medical professionals to ensure that everybody works as a team and your wishes are respected.
Links to research showing the impact of having a doula at birth:
1. Impact of Doulas on Healthy Birth Outcomes, 2013, Journal of Perinatal Education
2. Evidence on: Doulas, 2017, Evidence based birth organisation
" Vera is so passionate about birth it's infectious. She is always happy to help and answer questions and come up with solutions. Vera's approach to pregnancy and birth is natural and intuitive which suited my husband and I perfectly. Her views and advice were always balanced which allowed us to make balanced decisions. We could not have done without her support throughout my pregnancy and birth. I would love Vera to be our doula if we have another child – I can't image going through pregnancy and birth without her! "
Lisa, King's Hospital, June 2019
" Vera has been a great support both as a doula during childbirth as well as for pregnancy yoga. I don"t know how I would have coped without her. Having her as a doula has been the best decision we took to prepare for childbirth and she went above and beyond to support me as well as my husband to experience this as a ritual, helping dealing with the physical and psychological aspects of it.  She really showed compassion, care and support that helped me cope with the birth of our first child in the best way possible. We couldn't have received better support and would really recommend her services. "
Silvia, St George's Hospital, December 2018
"I could not imagine having to give birth again without Vera's support. Thanks to Vera my natural birth experience turned out even better than I had imagined it could be. She was there with me, present and supportive, every second of the process, as well as before and after. I felt protected, confident and optimistic thanks to Vera's skillfull and gentle approach to faciliate the labour. I was able to relax as much as it is possible to be relaxed during the contractions thanks to Vera's continuous guidance. Vera's invaluable help during the pregnancy prepared me so well for the big day and her continuous postpartum support helped my baby and me to smoothly adapt to this new life. I am already looking forward to my next birth giving!"
Nadya, Chealsea and Westminster, May 2018
"I have known Vera for over seven years, and used her services of a Yoga teacher and coach as well as a Doula with my first pregnancy. Vera gives her best in every session. Her presence, subtle connections and ability to hold space and heal are unparalleled. I come back to her time and again and am always surprised by personal approach, warmth and dedication which which she serves the humanity. Thanks to our cooperation I have tremendously progressed with my growth. Thank you Vera "   
Ania, St Thomas' Hospital, May 2016
"I wouldn't have done it without you, I didn't think it was possible, thank you again. Especially when as if by magic after your arrival I was able to get some sleep after 24 hours of start and stop of my early labour. "

Cornelia, UCLH, July 2014
" Vera's yoga classes were brilliant; especially as I got into the third trimester and had more aches and pains, yoga really helped relieve these. Her classes were much more than just yoga; she was a wealth of knowledge on all things pregnancy and birth and provided us with practical tips and advice which made me feel much calmer and more prepared for labour. Thank you Vera for all your support and care during my pregnancy! "

Sophie, Pregnancy yoga classes, March 2019
"Vera is very passionate, supportive, knowledgeable and resourceful doula. She gives way more than you initially agree. She is fun and easy to be around. Working with Vera was a truly enjoyable and memorable experience."
Maria, Kingston Hospital, January 2020
"Mы вместе с Верой прошли весь процесс родов нашего сына. Я очень рада, что все прошло именно так, как прошло. Когда приехала Вера, мне стало значительно легче, потому что она смогла мне сделать массаж и в целом очень помогала расслабиться. В процессе родов Вера была на нашей стороне,  oтвечала на все мои вопросы, разъясняла на каком мы этапе находимся. В самом главном процессе родов очень помогала правильно дышать и все время была рядом. Спасибо Вере большое за ее работу. Если мне еще случится рожать в Лондоне, обязательно обращусь к ней еще."
Olga, UCLH, June 2018
"Throughout both my pregnancies, Vera has been absolutely wonderful and has completely changed my experience of pregnancy and birth. Her involvement, before, during and after each birth has hugely helped my bonding with my two sons, and helped me remain calm and positive in the face of all the challenges and stresses that I have faced as a new mother. "   
Sophie, Oxford, Radcliffe Hospital, June 2016/January 2018
"Vera was supportive and discrete through my 30 hour labour supporting me with breathing techniques, positioning and massages – she was with me all the way"

Giorgia, St George's Hospital, March 2018
"I have been attending Vera's classes for over ten years and have enjoyed each and every single session throughout these years. Nothing helps the mid-week energy slump better. Vera is always flexible, positive, happy and considerate of the group's and individuals' needs and mood. Our sessions are never repetitive and there is always something new I learn there!
Vera's support has taken me through two pregnancies and recovery after childbirth and has given me the confidence and most valuable techniques for labour. Doing pregnancy yoga practice with Vera has increased my awareness and confidence in my body throughout pregnancy as well as given me the tools to feel better, more energised and positive throughout."
Lydia (student since 2008)
"Vera is simply the best yoga teacher! I attended pregnancy yoga classes run by her and I must say it was great. Helped me with my back pains and leg cramps.  She is great listener and always gives fantastic advices and support that you need. I am a happy mum now and miss yoga classes with Vera. I can genuinely recommend pregnancy yoga classes with her. "
Joanna, Pregnancy Yoga Classes, April 2019
" Can't speak highly enough of all the staff at the Shala, what a great place! Amazing pregnancy yoga classes – my birthing experience would have been completely different had it not been for the guidance of Vera (Monday pregnancy yoga classes). I put all the months of yoga moves into practice during the birth and it really worked 🙂 "

Eleanor, Pregnancy yoga classes, November 2018