A mother does not become pregnant in order to provide employment to medical people. Giving birth is an
  ecstatic jubilant adventure not available to males. It is a woman's crowning creative experience of a lifetime.  
– John Stevenson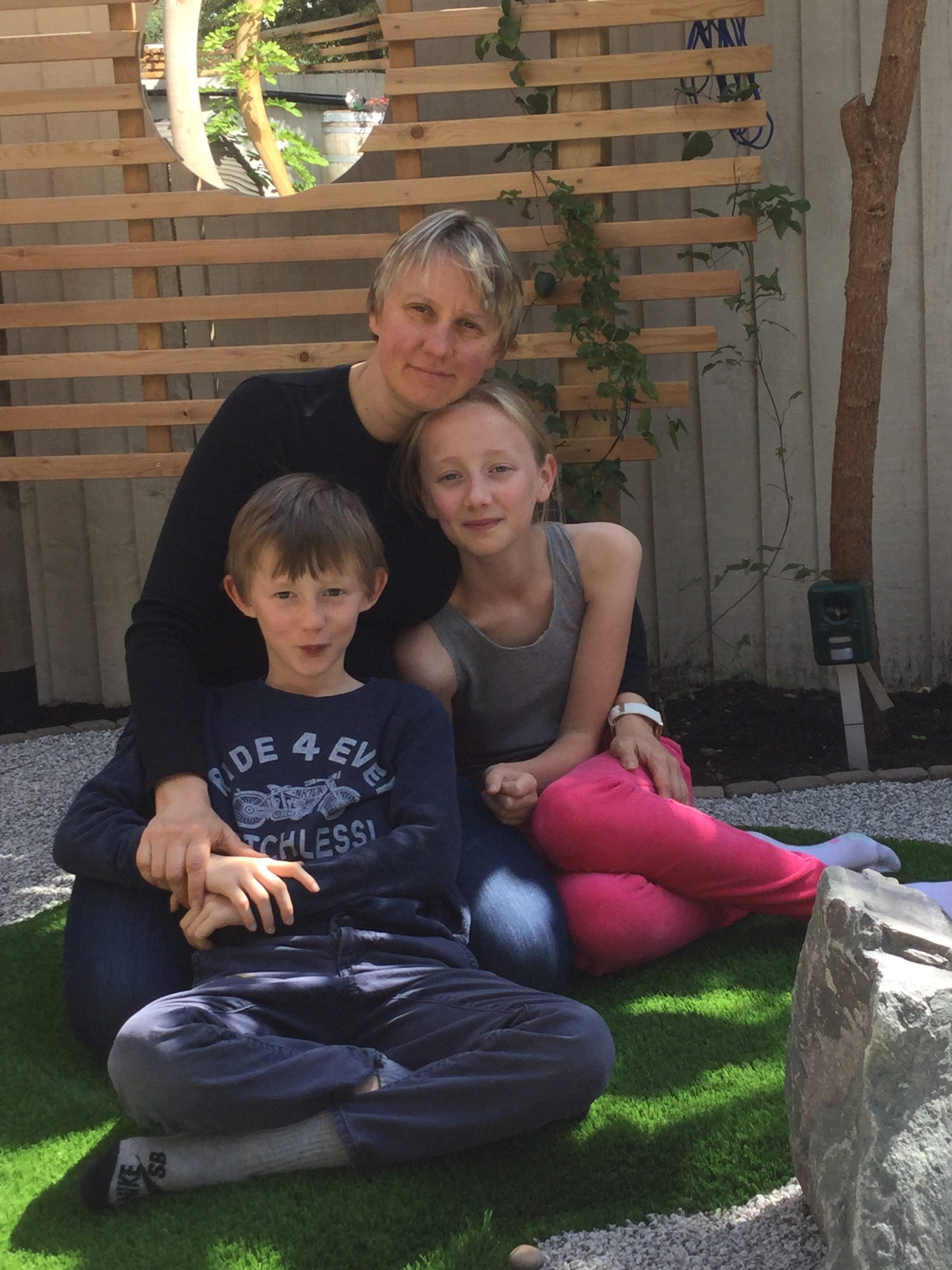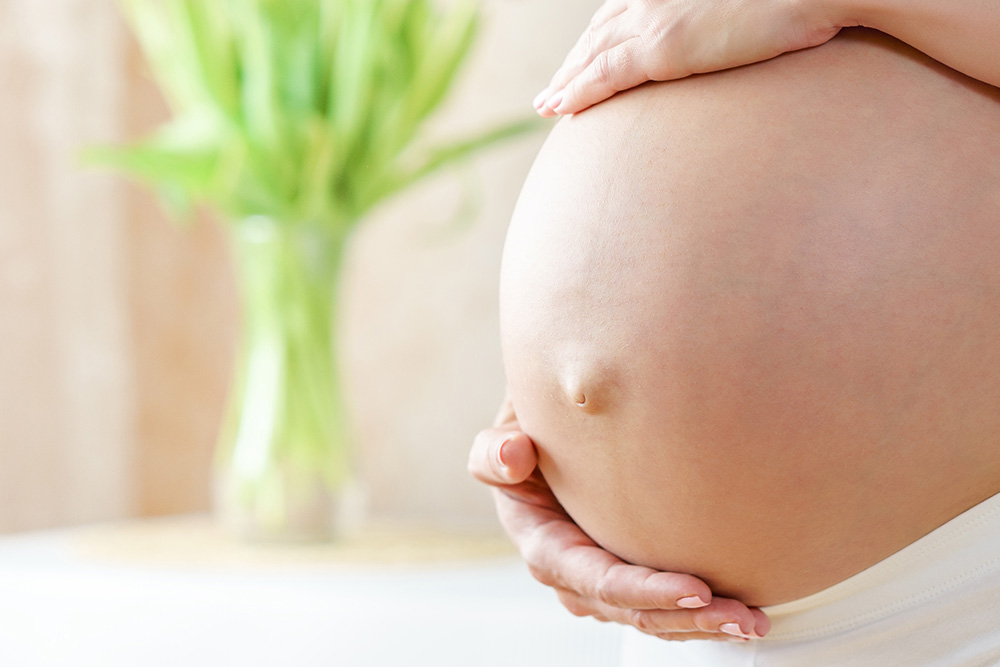 Giving birth to my children was life changing experience, and I was inspired to become a doula and help other women to experience the joy of birth and motherhood. I am truly passionate about the idea that this experience should have a positive and transformative impact on your life. I try to provide the environment in which this can be achieved.
The approach I adopt when supporting a woman is to focus on understanding the individual client's needs, and meet them at their level of experience. As your doula, I will help you prepare for birth, discuss your choices and listen to your concerns, previous experiences and wishes. I will work with you so that you can develop tools and confidence to go through labour without fear by using postures, breathing exercises, and meditative and relaxation techniques. I will be there to provide you and your partner with emotional and practical support before, during and after birth. I give every birth I attend my all, and will support and encourage you in whatever decision you make.
To date, I have been a birth companion to 32 births (as of March 2018), and I am being mentored by Naava Carman to achieve a formally recognised doula status. I am also a mother of two children who have been delivered naturally – one through hospital birth and the other at home. My birth experience includes hospital, birthing center and home birth, high risk, induction, caesarean, water birth and instrumental interventions. I strongly believe that birth should be an empowering and beautiful experience, and my role as a doula is to create the environment where we honour your choices and create memories that are positive and rewarding regardless of circumstances.
To educate myself on this path I completed the Paramana Doula course in 2011, with the inspiring Dr Michel Odent and doula Liliana Lammers. This was supplemented with my Birthlight Diploma under the tutelage of two wise women, Francoise Freedman (covering both ante and post-natal yoga support, 2007), and a Well Woman course with Uma Tuli-Dilsmore (2015). I have been teaching yoga since 2004, and its philosophy permeates all aspects of my life. In February 2016 I obtained a Yoga Therapy Diploma, with a graduating distinction, to ensure that I am equipped to deliver consistent individual care. My main specialisation is pregnancy, labour support and women's health, and my aim is to use all this knowledge in a calm and practical way so that my clients can make the best choices during pregnancy and labour.
Initial introductory meeting: this meeting is normally held on non-committal basis and free of charge. I use this meeting to get to know you and understand your needs and wishes, and to see if I am the right fit for you as a doula.
Antenatal meetings: I would recommend two to three meetings before birth (depending on your preference) where we discuss your concerns and wishes for the birth, and go through your birth plan, labour support positions and breathing techniques. We would also cover emotional and physiological changes during the birth process as well as use of pain relief. Finally, we would discuss your preparation for care after giving birth.
On call period: I would usually be 'on call' for you two weeks/ten days before your due date.  During this time you can contact me at any time of the day or night if you think that you are going into labour.
Birth: I will arrive at the point that you need me to be there, and when you are in established labour

.

I will travel with you to the hospital and will be with you during labour until the baby is born and feeding. I will provide help and encouragement through the process based on my past experience and will make sure that your partner is kept informed with the process so they don't feel left out. I will stay with you until you feel settled and happy for me to leave.
Postnatal visit: within the first six weeks after the birth I would, at a time convenient to you, arrange to come to your home for a visit to check how things are going and provide you with any support (like breastfeeding) or answer any other questions. I am also available on the phone and via email during this time.  
Customisation: In addition to all the above, we can discuss any of your needs and wishes and make individually customised arrangements if you need more support during your pregnancy. I would be happy to work with you to create a "package" that will suit your needs.
The word 'doula' (δούλα, doúla, pronounced 'doo-la') comes from Greek and means "servant-woman" or "caregiver". In a modern definition it has narrowed to "birth attendant" who offers physical and emotional support to a birthing mother, her partner and her family through pregnancy, labour, birth and immediately after the birth. Whilst being formally trained and experienced in childbirth, they are often mothers themselves. A doula tries to "mother the mother" in a bid to achieve the best experience during pregnancy and childbirth.
The services that a doula can offer will vary greatly and will depend on their personal experience and qualifications and can be tailored to the needs of each couple/family. It is important to understand that doulas do not take on medical or clinical roles in advisory or practical capacity, but they are supporting women in having informed choices and decisions about their maternity care through balanced presentation of information.
What makes a doula particularly valuable and unique is the continuity of care and complete dedication to a single client regardless of circumstances (from home birth to complications with c-section). She will act as part of a team both with the birthing mother, her family and midwifery team and doctors (if applicable) and will hold the space for you with your interests at heart. She is there for you to explain at any point what is happening with compassion and without prejudice or medical jargon so that everyone can make the best possible decision to ensure safe delivery for both mother and child.
Birth preparation through discussion and education about labour and birth and assisting in birth planning (including creating a written birth plan/birth preferences document)
Emotional support through de-briefing previous births (if applicable) or going through the "stories" that may have impacted your views on birthing process and encouragement, reassurance and supportive company during actual labour
Physical assistance and comfort such as massage, reflexology, advice on optimal fetal positioning, providing water and offering food, suggesting more comfortable positions to help ease pain and facilitate a smoother, more effective labour
Talking through emotional blockages which may come up during pregnancy and in labour
Holding your space and physical environment through supporting of your partner, maintaining relationships with midwives and supporting your decisions
"I have know Vera for over seven years, and used her services of a Yoga teacher and coach as well as a Doula with my first pregnancy. Vera gives her best in every session. Her presence, subtle connections and ability to hold space and heal are unparalleled. I come back to her time and again and am always surprised by personal approach, warmth and dedication which which she serves the humanity. Thanks to our cooperation I have tremendously progressed with my growth. Thank you Vera "   
Ania
"I have been attending Vera's classes for almost 10 years and have enjoyed each and every single session throughout these years. Nothing helps the mid-week energy slump better. Vera is always flexible, positive, happy and considerate of the group's and individuals' needs and mood. Our sessions are never repetitive and there is always something new I learn there!
Vera's support has taken me through two pregnancies and recovery after childbirth and has given me the confidence and most valuable techniques for labour. Doing pregnancy yoga practice with Vera has increased my awareness and confidence in my body throughout pregnancy as well given me the tools to feel better, more energised and positive throughout."
Lydia